Jamie and Wormy playing doctor!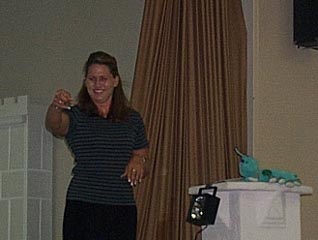 Our all-powerful emcee choosing the next victim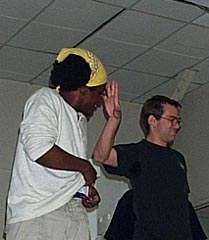 Crom politely declining Wormy's chocolate underwear offer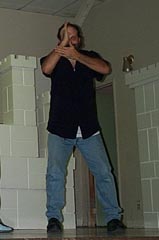 "No one messes with the Godfather!"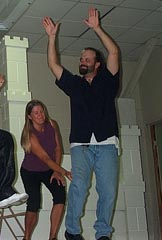 Oooh . . . a little higher . . .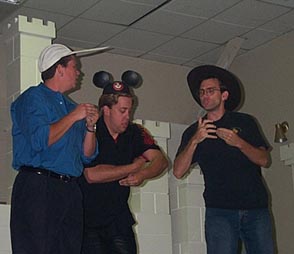 Bad poker faces, funny scene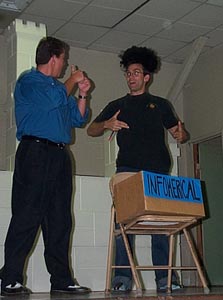 Hey! What's Buckwheat doing on the stage?
CPR! Wormy, don't eat so much garlic next time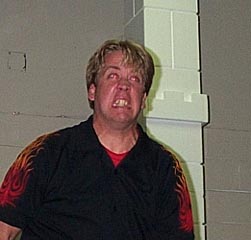 A face only his mother and Iceworm could love!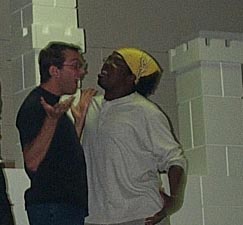 Face off!