Lil' Blue was born in the frosty recesses of the north. Endowed with a very friendly disposition, freakish intelligence, and a hunger for travel, Lil' Blue bought some shoes and began trekking the world.
During his journeying, Lil' Blue bumped into Crom at Toys R Us. Mistaking Lil' Blue for a toy, Crom brought him home, but the misunderstanding was soon cleared up. After several late nights of conversation and mochas, Crom and Wormy invited Lil' Blue to be their official mascot for ICEWORM.
Lil' Blue heartily accepted, and now can be seen at virtually just about every single ICEWORM event!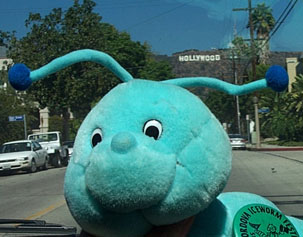 What Lil' Blue REALLY wants to do is direct!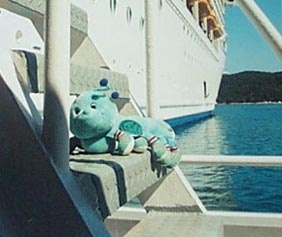 Lil' Blue on a cruise to the Caribbean!
Lil' Blue in Downtown Miami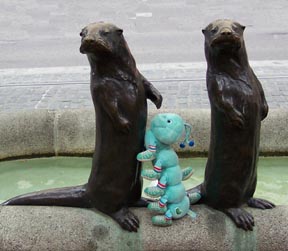 Lil' Blue with swimming buddies in Portland, Oregon
Our faithful mascot visiting Old Faithful!
Lil Blue in Anchorage, Alaska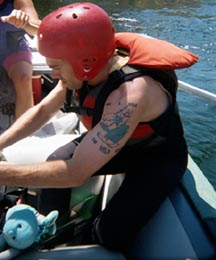 Lil Blue on the Tuolumne River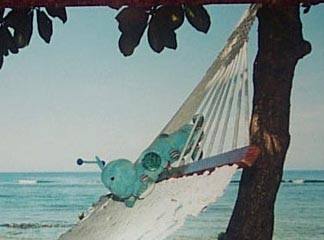 Kickin' back in Haiti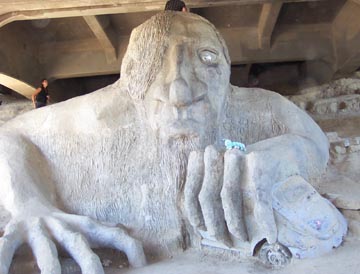 Under the bridge with the Fremont Troll in Seattle!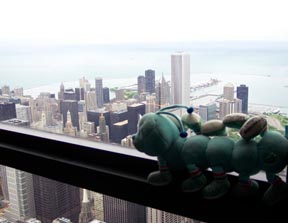 Atop the Sears Tower in Chicago!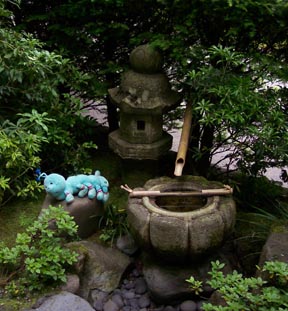 Taking tea in Sapporo, Japan