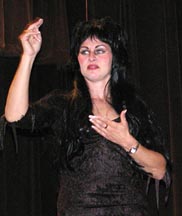 Katvira opens the show!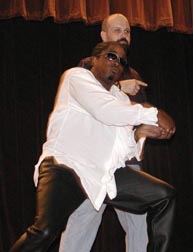 Blade the vampire hunter is in the house!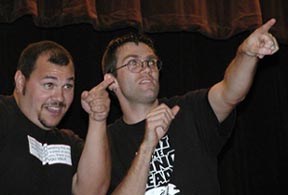 So, you're getting my point here, right?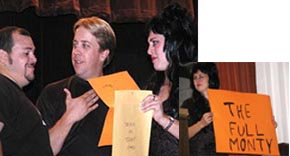 All soon shall be revealed, and we mean REVEALED!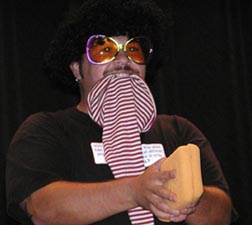 This picture just kinda defies description, eh?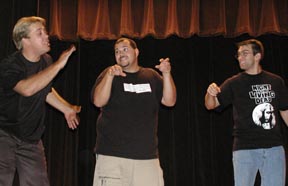 And he started to do the Monster Mash, the Monster Mash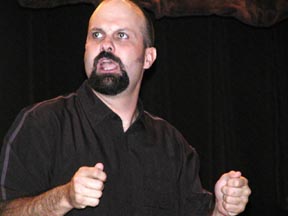 I see dead people . . . with HAIR! Aaah!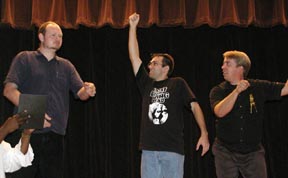 Our next victim, um, we mean volunteer . . .
The interpreters are dead serious about this show.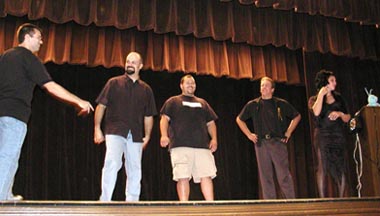 The games are afoot!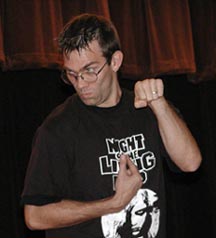 Are YOU talkin' to ME???
Gotta buff these claws!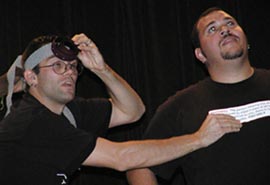 Let's play doctor!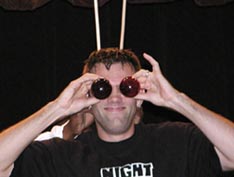 The Tick's lesser-known brother, the Weevil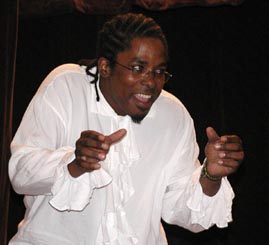 Wormy and his invisible pet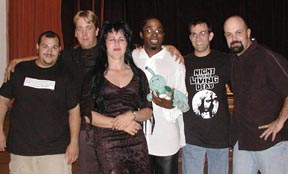 Katvira and her Scream Team!