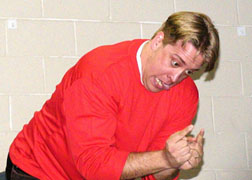 Size DOES matter!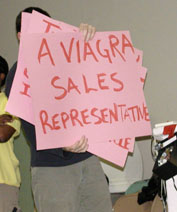 What a character!
We try to stretch during shows.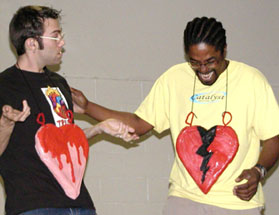 Wormy having a hearty laugh.
A tummy rub keeps Keith calm and happy!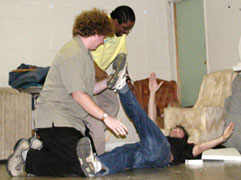 Hokey Pokey, ICEWORM style!
Never make Conor angry, or he'll be all over you!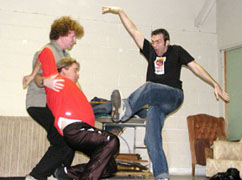 This ain't your parents' "Matrix"!
Missed a bit there, Keith.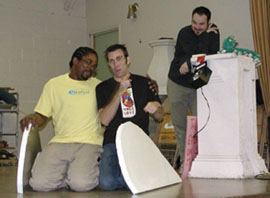 Row, row, row your boat . . .
It's a nerd . . . it's a pain . . . no, it's SUPERWORM!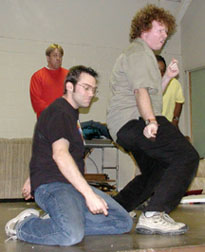 GREASE is the word!