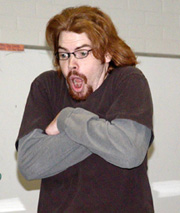 Brendan discovering that there is no script 5 minutes before the show.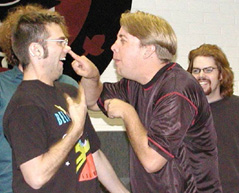 Pick your friends, pick your nose, but DON'T pick your friend's nose!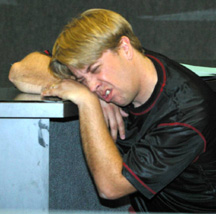 Why won't they let me do a back flip??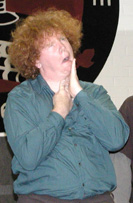 Darn, I should have had a V-8.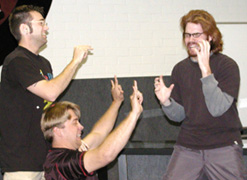 Arrgh- how can I choose between these two incredible hunks? Oh, the agony!
[Insert totally hilarious caption here]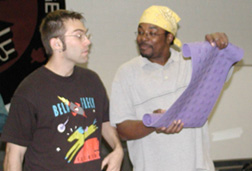 I can't read the scroll-it's out of focus!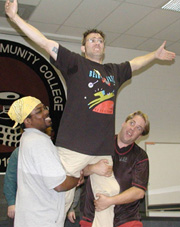 Peter Pan Syndrome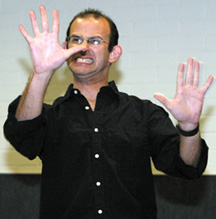 Our emcee warning the audience about our craziness.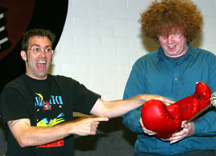 We've actually found something redder and puffier than Conor's hair!
In prison for causing people to die laughing.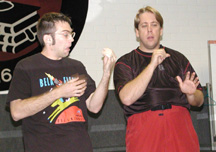 ICEWORM has been together so long, they can finish each other's sentences.
Conor giving Brendan a pounding headache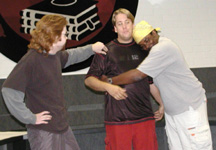 Everyone wants Keith's attention!