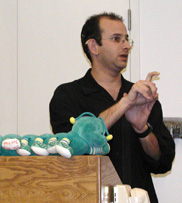 Michael and Lil' Blue introducing one of the players.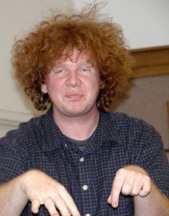 Conor attempting his Fabio impersonation.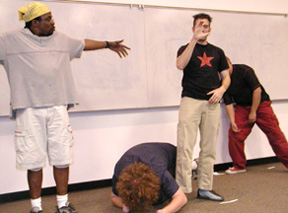 Keith and Conor react to Wormy's new deodorant.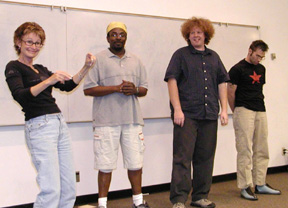 Who's the lucky bachelor??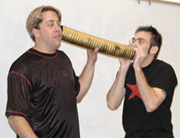 Can you hear me now?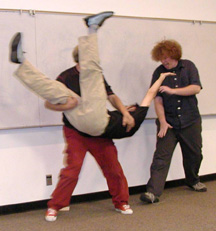 We'll bend over backwards for a laugh!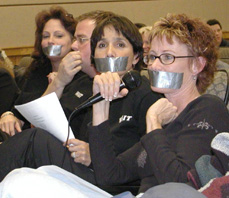 Sometimes the interpreters get too excited . . .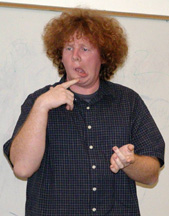 Conor succeeding at his Fabio impersonation!
We've said it before and we'll say it again- ICEWORM defies gravity!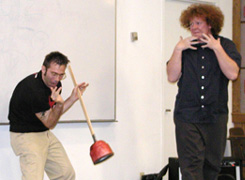 I'll get you, my pretty, and your little dog, too!!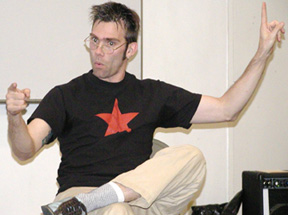 I'm not taking this joke sitting down!! Er . . . I mean . . .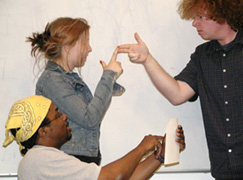 A volunteer giving pointers on where not to point