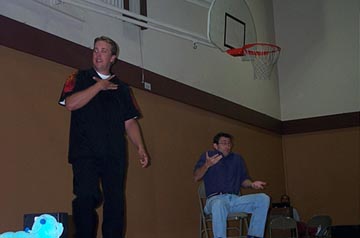 Getting warmed up . . .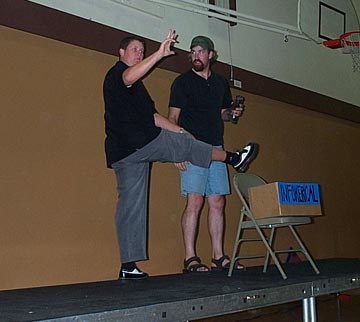 People paid to see Jamie get her leg shaved??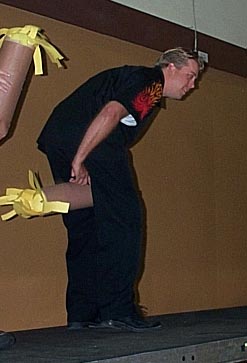 "Man, the things I do for Iceworm . . . "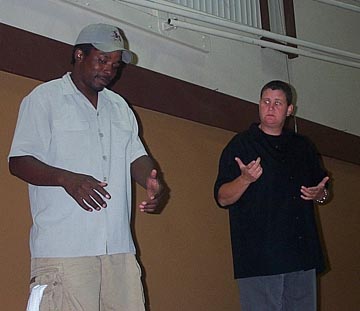 Wormy and his invisible pet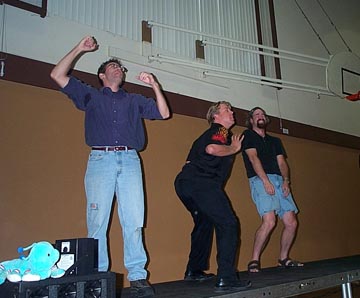 Weird things come in threes!
Wormy and Jamie are terrified of seeing Gene's tummy!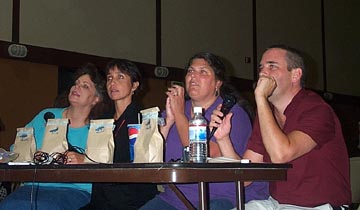 StageSigns busy trying to keep up with the troupe!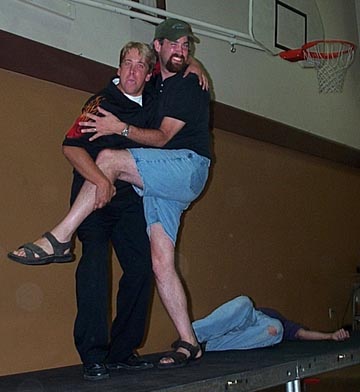 Gene and Keith celebrating after knocking Crom unconscious